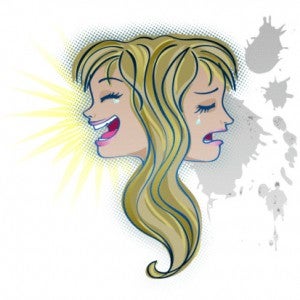 Mood disorders refer to various depressive disorders and bipolar disorders. Coping with a spouse who has a mood disorder is similar to living with a spouse who has a life-long physical health condition, such as diabetes. For some people, depression can improve and the person does not experience any further episodes of depression. Other types of depression may get better and then re-occur.
Bipolar remains a life-long illness and people with bipolar may exhibit similar symptoms to someone with depression. Other people with bipolar exhibit manic episodes where they may act impulsively, and sometimes dangerously.
If you are married to someone who has been diagnosed with a mood disorder, there are some steps you can take to be supportive of your spouse. Education is important. Learning about your partner's illness, treatment, and prognosis can be very helpful. Knowledge about what to expect can help you understand how the illness may or may not change over time.
Mood disorders are often treated with a combination of therapy and medication. Offering to take part in therapy sessions can be important. Also, learning about medication and side effects may be vital as well. Sometimes people with mood disorders may want to stop taking medications and learning about how this will impact your spouse and the relationship can be helpful.
If your partner is not in treatment, encourage him to seek help. Consider obtaining treatment for yourself as well, even if your partner refuses. A mood disorder will impact the entire household, so learning how it impacts you and the relationship and how to respond can be vital to the marriage.
A therapist can teach you how to support your partner without enabling her. It can also help people realize that your partner's mood issues are not your fault. Sometimes people think if they were a better partner or gave their partner a better life, their partner would not be depressed. Knowledge and support can be very helpful for the other partner.