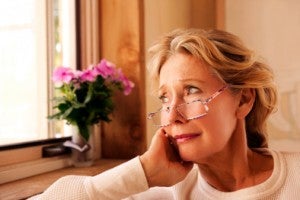 Sometimes people consider marriage counseling but don't follow through with finding a counselor because they are uncertain. They wonder, can marriage counseling help with our problems? Do we really need marriage counseling? It is important to educate yourself about counseling if questions like these are preventing you from attending.
Marriage counseling can address a variety of problems and issues. Marriage counseling often doesn't need to include both partners. If one partner isn't interested in attending, an individual can certainly seek counseling to improve the relationship.
Marriage counseling can help people change thought patterns that contribute to problems in the relationship. Negative thoughts about your partner are likely to impact your feelings and behaviors. Marriage counseling can help the couple identify toxic, angry, anxious, or self-defeating thoughts. Thoughts can be changed and this can help improve the marriage.
Marriage counseling can also address feelings. Whether a person is dealing with anger, shame, regret, sadness, or ambivalence, counseling can work on this. Counseling can also help people when they may not be experiencing enough emotional intimacy, love, sexual desire, or satisfaction.
Behaviors can be addressed as well. This can include communication skills, anger management, physical contact, and meeting one another's needs. Couples counseling may teach a variety of skills to help a couple change their destructive behavioral patterns and learn new strategies to improve the marriage.
Counseling can help couples address past hurts. Perhaps there has been an affair in the past. Or one partner has experienced abuse that is interfering with the marriage. Counseling also can address family-of-origin issues.
Counseling can address current problems as well. Sometimes short-term counseling can help people overcome a major obstacle in the marriage or solve how to deal with one particular issue. Couples dealing with major life stress can often benefit from counseling. Grief, health problems, job loss, parenting issues, and financial stress are examples of specific problems that can be addressed in counseling.
If you are questioning whether or not you could benefit from counseling, consider at least talking to a counselor. Sometimes you can contact a counselor and ask them if your situation warrants counseling before setting up an initial session. You can also always schedule one appointment and then work with the counselor to decide if further sessions are likely to be beneficial.