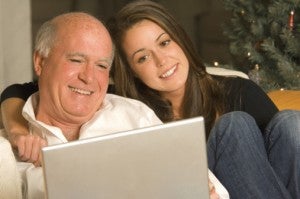 There's been a lot of attention lately abut the relationships between adult kids and their still relatively young parents.  Some "kids" have moved back home because of the poor economy and the high cost of housing.  Other "kids" still need additional monetary support even when working.  I'd like to address some issues not often talked about enough.  So, here are some questions and a few possible answers. 
Let's first talk about your kids living with you.  If you're very rich, money will not be an issue.  But you need to know what stage of life you're in.   If they (am I talking one,  two, more?) move in when you are still living in the original house, you need to make it clear if or when you propose to leave.  Are you nearing retirement?  Are you planning to travel or downsize soon?  Do you have pets?  If you're planning to move soon, are you willing to delay the move?
If they move in with you, what are the household expenses and duties you may ask them to contribute?  Will they have a "curfew"?  Will you be picking up after them?  What about their friends—do they get to "hang' at the house?  Drink your liquor? These are serious issues.
What about two of your offspring living in the house at the same time?  Have they both been launched?  Is one still waiting to be launched?  How do they get along?  What are their differing needs and expectations?
If one has returned home, do they have a "plan"?  How serious is the plan?  Are they willing to share it with you?  Accept your wisdom about it?  Does it involve more support—time and money—from you?
What are your needs while all this is happening?  Do you have some special emotional and/or medical needs?  Are they expected to help you with your needs?
What if they have kids?  Are you ready for several generations in your world?  Are you expected to take care of their kids?  Will they then go out to party?   Will they use drugs in your house?
These are important questions. If you have time to answer them before your child or children return to live with you, so much the better.  But it may all happen at once.
I would strongly recommend that you and your partner talk about these possibilities before they actually happen.  You both need to be on the same page.  Otherwise, you'll be living with resentment.  If you can't work it out clearly and cleanly, go to your therapist and have her or him help you achieve a workable solution.
I would also bring your kids into therapy with you.  That would include any grandkids as well, since they have to adjust to a whole new world.  If they are old enough, they should have some chores, expectations, and so on.  It should be made clear as to who can discipline whom and it what circumstances.
If you're following my general direction, you should all go to therapy, even if the move happens all at once because of a crisis or emergency.  Your therapist can help your sort out difficulties and avoid many conflicts.