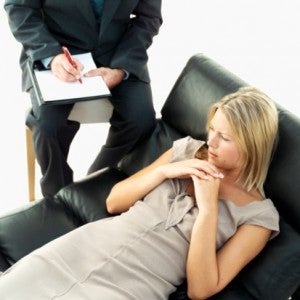 Should you ask your therapist what your diagnosis is?  Would you feel better or worse knowing it?  Would it enhance or break your trust with your therapist?  Here are some serious thoughts and tips.
Let's start backwards here.  Therapists must tell you what your diagnosis is to the limits of your ability to understand it.  This includes children and developmentally delayed people as well.  That diagnosis, or those diagnoses, should include a treatment plan—a way forward—with a rough timeline and a sense of the pitfalls. You should also know that if you are seeing a therapist under an insurance plan, your therapist must put down at least one diagnosis for you.
This "must tell you" helps you and protects you.  You need to know where you're going and what to expect.  You need to give you and your therapist some time to figure you out.  Diagnoses are not easy to come by, and your therapist may want to see you for some time and also want to refer you for formal testing.  Please participate in the process enthusiastically—it's for your benefit.
Secondly, given certain diagnoses, like depression, your therapist may request a medication assessment.  She or he will ask you to see a psychiatrist or a physician certified to prescribe in a particular area.
If you have a difference of opinion with your therapist and physician on any medication, you should raise your concerns with both–and do it as early as possible.  Hopefully, you can resolve these differences.  If not, you should explore any and all other alternatives you have with your therapist and physician—or else seek treatment elsewhere.  You should also know the risks either way.
Nevertheless, you are not your diagnosis. Most often, a diagnosis may not be a single issue.  It may be multifaceted or have a lot of dimensions to it.  Do not be disheartened. Your therapist is trained to see you as a whole person, not a diagnosis or a bunch of symptoms.  You should come to see yourself in the same way, as a person with her or his own specialness—and go ahead in your therapy, and with the rest of your life.