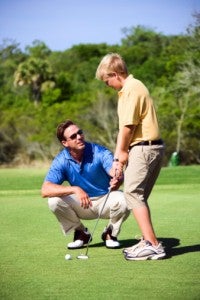 The Brady Bunch made it look easy to blend two families. However, in real life, it usually doesn't go so smoothly. Blending two families together into one can be very difficult and without appropriate care, there can be a lot of conflict.
Becoming a step-parent is a difficult job. Developing a relationship with step-children can be difficult on its own. However, learning when to discipline, how to set limits, and also how to be fair to your own children while trying to increase family unit can be very stressful.
Developing a Relationship with Step-Children
Children sometimes view a step-parent as a threat to their family. Depending on their age and understanding of the situation, they may view a new step-parent as someone who is interfering with the time and attention they get from their biological parent. Children need time to adjust to the many new changes that come with being in a step-family.
Children need time to grieve the end of their parents' relationship, whether the marriage ended from death or divorce. The introduction of a new step-parent can cause increased grief for a child who had hopes of their parents reconciling. Step-parents may encounter a lot of resistance and anger, especially at first.
It is important to develop a relationship with step-children prior to taking on a role of a disciplinarian. One of the biggest mistakes many step-parents make is to start disciplining right away. Children are not likely to respect you or listen to you until they've developed a positive relationship with you. Allow the relationship to take time to grow into one where you've earned a spot to discipline.
Do fun things together as a family. Play games together. Engage in sports. Show interests in your step-child's activities. Offer praise and positive feedback. Focus on the positive aspects of your relationship before you try and start making changes or offering consequences.
Disciplining Step-Children
Develop family rules in conjunction with your spouse. Make sure it is clear that both of you have agreed on rules for the family. If a new step-parent enters the home and appears to be "more in charge" than the other parent, it is going to set up an unhealthy dynamic. It can lead to the children disliking the new step-parent if they think "he's stricter than mom."
Make sure to have open conversations with the family about the rules and discipline. Your own children may grow resentful if the rules have to change. Sibling rivalry can develop easily amongst new step-siblings and there are often accusations about someone being treated better than others. Talking to kids and inviting them to talk openly can help alleviate this.
It is important to learn how to manage your insecurities. Perhaps you get compared to the child's biological parent at times. Or maybe you are uncertain how to deal with a step-child's behaviors. It is important to talk to your spouse constantly about your role and to keep discussing changes you can make along the way as the family adjusts.
Adjustment Period
Accept that there will be quite an adjustment period for everyone to get used to new relationships. It's likely there will be some grief about loss of some family traditions as you blend and create new ones. It's also likely there will be some resistance and turmoil as new changes continue to develop.
Recognize that the children are going to have some complications while adjusting to new siblings. A child who was once "the baby" of the family may now have to adjust to having a younger sibling. Or a child who is used to being an only child may have to now share a bedroom. Communication is important in talking about feelings and resolving conflicts as they arrive.
Make it clear that you are not trying to take over the role of a "parent." Reassure children that their biological parents love them and that your role is to be a step-parent. This can help children understand that you are not going to interfere with their relationship with their biological family and can decrease anxiety about competition and loyalty.
Working on Your Marriage in a Blended Family
Step-families must devote a lot of time and energy into the children. When blending two families, it is also very important to devote plenty of time and energy into your new marriage. Developing a strong marital bond can help children feel more secure. It can also help you to present a more unified front when talking to the children about the family and any concerns you may have.
It is also important to recognize when to seek professional help. If you feel like one person is favoring some of the children or if feelings of anger and resentment are building amongst any family members. If one person in the family isn't interested in being involved in family activities it may also be time to seek help. If you decide to seek help, make sure to present it as a family problem and not just an individual problem. Family counseling can help blended families work together to make sure that everyone is feeling appreciated and an equal part of the family.