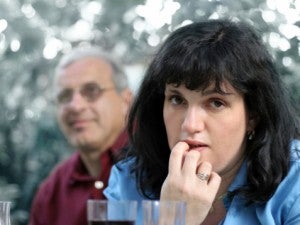 Dealing with depression can be difficult for any couple. If your spouse has been diagnosed with depression, it is important to take action to help your marriage. Just like if your spouse were diagnosed with a physical health problem, it is important to educate yourself if your spouse is diagnosed with a mental illness. Learning about depression can help you to have more empathy for your spouse and can teach you strategies to help cope with depression as a couple.
If your spouse has received a diagnosis of depression, support their efforts to seek treatment. Therapy and medication are often the best combination to treat depression. Offer to attend therapy sessions, doctor appointments, or anything else that helps your partner receive treatment. If your partner refuses treatment, consider therapy for yourself. Therapy can help you to learn about depression and strategies you can use to support your partner.
Depression leads to decreased energy and lack of motivation. This most likely means your spouse is going to struggle to complete a lot of their daily activities, such as household responsibilities. Avoid nagging your partner. Nagging your partner is likely to make the situation worse and won't motivate your spouse. Instead, talk openly about your feelings and concerns. Expect that you may have to do some more things around the house if your partner isn't able to.
There's an important distinction between being supportive and enabling. Supporting your partner means you offer a helping hand so that they can start to do more things on their own. Enabling means you do all the work for your spouse. If your partner is depressed and you start doing everything, it's likely your partner may become more depressed and may stay depressed. A therapist can often help you learn strategies to be supportive of your partner without enabling.
It's important to remember that just because your spouse is depressed doesn't mean that you have to be as well. If your partner doesn't want to socialize, don't stay home all the time. Get out of the house and participate in activities, even if your partner refuses. Take care of yourself so you will be better able to handle stress in your own life. Also, many people often take their spouse's depression personally. Remember that despite your best efforts to be a "good" partner, depression can still happen to anyone.