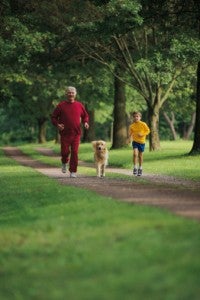 What will a pet or an additional new pet do to your family or relationship?  Will it create extra demands or throw everyone and everything off?  Will it upset your existing children or pets?  Let's talk about what a pet can do and what you should think about in choosing a pet.
First, I want to tell you about this couple I know.  They recently got married—and they were an older couple.  They chose a puppy; in this case, it was a German shepherd.  They have grown children, so this is their new child.  Fortunately, they have no other pets at home, though' I recommended a kitten for their puppy to play with.
So, what's the big deal?  First, the dog will grow big.  It is too small for their place.  As a puppy, it is knocking everything down and they have to keep yelling at it.  Second, each of them is often out of town.  So, while the pet keeps the lone person company, the other person finds it necessary to stay home when s/he returns to "spend quality time" with the newbie.  This quality time can turn into excuses not to do activities or interact with others.
Second, the pup needs lots of attention.  Yes, early puppy months are lots of fun.  But they just got married, so the pup is a distraction.  Maybe they should have waited till they had some time under their belt.
They don't have children at home.  But imagine if they did.  The "baby" can give pleasure and take away attention.  If there were an older pet at home, that pet would have to get used to the baby.  Many older animals can't—especially if they are of different species.  BTW, kittens can imprint on dogs when they're between 8-12 weeks old.  So, if you're going to get a cat when you already have a dog, get a kitten.
One other consideration: if you are older, think about who would get your animal(s) if you were incapacitated.  If you're having trouble thinking these issues through, go with your partner to your therapist — and choose wisely!