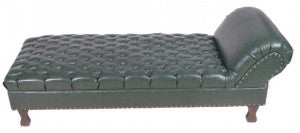 Finding a marriage counselor can be tricky if you don't know what you're looking for. There's lots of different types of counselors and all the initials after people's names can be confusing. Some people avoid entering into counseling because they don't know where to start.
Counselor credentials include titles such as LCSW (licensed clinical social worker), LPC (licensed professional counselor), LMFT (licensed marriage and family therapist), and psychologists (Ph.D., Psy.D.).  A licensed therapist should have a master's degree at the minimum, or a doctorate degree. Their training may vary slightly but they should all have similar basic knowledge.
Ask your insurance company for a referral to a therapist. Different insurance companies require different licensures and may contract with only certain therapists in your area. If insurance isn't an issue, contact your physician for a referral. Your doctor should have a list of reputable therapists who specialize in marriage counseling.
If you are looking for a therapist on your own, look at therapy directories. Online counseling directories often list local therapists. These lists also tend to provide a short autobiography of the therapist and discusses what the therapist specializes in.
The phone book is another place to find local therapists. Look under words such as marriage, mental health, therapy and counseling. Search online using keywords as well to find therapists. Newspapers also frequently advertise therapists.
Marriage counselors may work in an individual office setting or may work for a larger agency. Make sure to find a therapist who specializes in marriage counseling. Therapists with an expertise in working with couples may have more knowledge and skills in marriage therapy. Most therapists have the ability to provide individual therapy to both adults and children and may not specialize specifically in couples work.
When contacting a therapist for the first time, ask some questions. Inquire about the process and payment options. also discuss the therapist's area of expertise and counseling style. It is important to find a therapist who can meet your needs in terms of scheduling and availability.