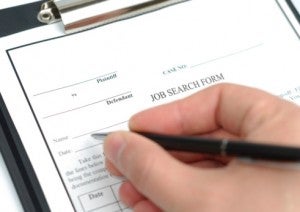 Your partner is unemployed. Perhaps s/he has just lost their job or has been downsized. S/he is depressed, anxious, and at loose ends. You both feel exhausted and at dead ends.  Are there actions that you can take to help her or him?  This will be a two-part  post. Here are a few suggestions.
Before beginning, some important facts to keep in mind. The economy is in a terrible place these days.  Very few of us have the luxury of reserve bank accounts, rich and understanding relatives, the ability to move, flexible health insurance policies, etc. So, what can you do next?
First, on a practical level, have "The Conversation." The conversation has to be, that this is a crisis and challenge that is facing both of you and, if there are children involved, the children as well.  It may be hard to achieve, but you both need to find a solution.  You need to make a list of your finances, both short and long term.  Find out if there's any flexibility.  Can you refinance your home if you own it?  Take in some people to help pay for expenses?  Cut expenses?  Again, there's no point in being prideful when you're up against the wall.
You need to look at all the resources for jobs you can find.  These include one-stops, where unemployment and job agencies and colleges and other social services get together. It means looking to your families and friends for help in finding a job.  It means asking your religious institutions what kind of help for jobs, clothing, and free food, in addition to food stamps, is available. If you have a disability and need to be retrained, it means finding out whether you are eligible for retraining.  Similarly, it means whether you're eligible for subsidized housing.  Check with your local junior college for resources.
If you've graduated from college, check with the alumni association and the college placement office and develop what possibilities they can offer.  Check  available online job listings.  They're run by states, counties, cities, radio stations, and churches.