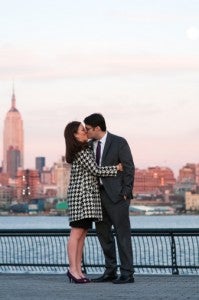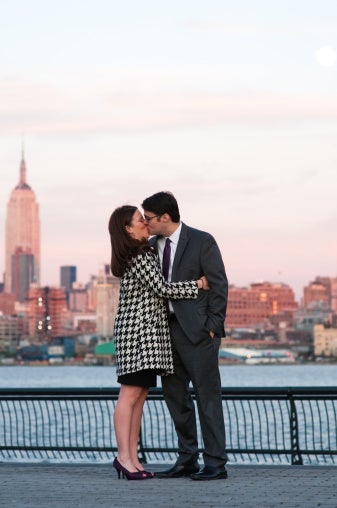 Truly, few cities in the U.S. are more romantic than wild, wonderful New York City. But whether or not you find New York City to be an ideal destination for lovers will largely depend on your preferences for big city versus beach, mountains, or some other off-the-beaten track destination. Some people just aren't into the city, but if you do indeed enjoy urban experiences, none is more filled with great things for couples to do than Manhattan.
If you're heading to "The City" for a long weekend, you can easily fill it up with a plethora of activities that will no doubt renew that romantic spark that's been buried deep down under the pressures of work and family life. Just a day or two in NYC is sure to make you smile and relax, providing an opportunity to reconnect with your partner. That said, however, if you don't like crowds and noise this isn't the place for you. But if you thrive on the excitement of the city, check out this list of romantic must-dos!
Afternoon tea at The Plaza – After (or before) your carriage ride, head to the Palm Court at The Plaza (near 5th and 58th) for what most consider the best tea in NYC. Simply stunning in its historical splendor, the Palm Court reeks of formality but is one of those treats that even the casual visitor shouldn't pass up. Wear your slightly dressy attire and remember that reservations are a must. For true indulgence, opt for the Chocolate Tea with its incredible sweets! (about $50 per person)
Go to the Top of the Rock – It used to be that couples went to the top of the Empire State Building to enjoy a romantic nighttime view of the city and to steal a kiss or two from their lover. These days, added security has made it tough to do that spontaneously, so many visitors opt for another grand location – The Top of the Rock at Rockefeller Center. You can buy a Sunrise/Sunset ticket and visit twice in one day! It boasts a wonderful, unobstructed view that'll knock your socks off and it's never as crowded as the Empire State Building.
See a Musical – There's nothing quite like the story line of an old Rodgers and Hammerstein or Cole Porter musical, though many of today's Broadway musicals are quite enthralling as well and boast some great romantic characters. Consider current offerings such as Anything Goes, Phantom of the Opera, Mamma Mia, Once, Ghost, and Porgy and Bess. If you're worried about price, check out the half-price booth in Times Square or shop on www.theatermania.com or www.broadwaybox.com .
Go Ice-Skating – Okay, this one is seasonal, but if you just happen to be in Manhattan during the winter, you'll want to strap on some skates and take your partner on a spin around the rink at Rockefeller Center. If it's not winter, you can still go there and enjoy a lovely lunch with a view of the Center's iconic gold statue.
Take a dinner cruise – Sail the waters of Manhattan on a lovely dinner cruise that includes an excellent meal and a little dancing as well. You can get close to the Statue of Liberty, sail underneath the iconic Brooklyn Bridge, and get a good view of the ships at South Street Seaport from the deck of a ship like the Spirit of New York, which leaves from Chelsea Piers. For a really romantic experience, check out the Moonlight Cruises, where you can dance the night away or simply relax on the patio deck under the stars.
Stroll among the flowers – Take a little side trip to the Borough of Brooklyn and visit the Brooklyn Botanical Gardens, a true oasis in the middle of the big city. More than 100 years old, this attraction boasts a number of themed gardens including a magnificent rose garden. Best visited from about April to October though open year round, it's an ideal place for a leisurely stroll and some picture taking.
Enjoy a romantic meal – There are plenty of little out-of-the way eateries where you can enjoy a private meal in NYC, but the Village Voice recommends Zenkichi, a Japanese restaurant that provides you with the ultimate in privacy – a.k.a. the server only comes to your table when you buzz him! In this labyrinth-style restaurant, the cozy booths provide a private and quiet atmosphere that allows you to actually talk to – and smooch with – your date!
Do a little shopping – Okay, men! Be a sport, even if you don't like shopping, and take a stroll along 5th Avenue in the Midtown area, where you can do a bit of window shopping at the likes of Tiffany, Cartier, and DeBeers. Of course, if you can afford it, buy her a bauble or two! If not, do a little daydreaming!
Splurge on a romantic hotel – If you can afford to spend a little extra cash on your accommodations, avoid the Best Western or Holiday Inn and opt for lodging that includes rooms with a little extra panache and some romantic touches, like beds with rich down comforters and lots of pillows or a bathroom with a Jacuzzi tub. Consider the Beaux Arts-style St. Regis, the very modern Mandarin Oriental, or the classic Carlyle.